In current OSP (Outside Plant) networks, there will involve both SM (Single Mode) and MM (Multimode) fiber. however, because MM is with short transmission distance, so current OSP network is main about SM fiber and operating at wavelengths of 1310nm and 1550nm, (WDM System, wavelengths division multiplexing systems with more wavelengths in the spectrum). In this article, we main focus on top 5 considerations for choosing OSP cable to get improved macrobend performance, backward compatibility and low attenuation fiber cable.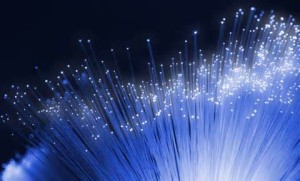 The 5 considerations as follow:
1. Reliability
2. Lower Loss for support NGN
3. Compatibility with other fiber
4. Full-spectrum performance
5. Good macrobend performance
1. Reliability
Quality and reliability is always the key consideration for choosing fiber optic cable, since 1970s, operators start to use fiber cable, some cable already been used over 30 years, most of the fiber are still in service, quite a long term.
What makes an optical cable reliable and work so long time? Firstly, the fiber optic parameters, such as stable and low attenuation (aging loss also not high) and ultra-low PMD (polarization mode dispersion), and most of them maintained even under the most severe environment. while quality raw material used during cable manufacturing ensure the cable reliable and stable. make sure your venders use 100% synthetic quartz glass and durable high-quality polymers. By using these materials in a highly-controlled production process with state-of-the-art manufacturing equipment, we help assure that our fiber optic cables deployed today will continue operating as we work to meet the requirements of tomorrow's optical networks.
2. Lower Loss for support NGN
G652 D fiber (ITU-T standaard) is the most fiber deployed today, the attenuation for this cable is generally not around 0.36dB/km at 1310nm, and 0.22dB/km at 1550nm. Service providers want fiber that meets even more stringent attenuation requirements.
Link Design Value (LDV) is a new method used to state attenuation. This approach can uncover 2dB or more of hidden margin in a 100km link. Users can specify the link design attenuation for fiber optic cables with a maximum overall attenuation that is significantly less than the maximum cable attenuation. For example, many cables support a link design attenuation of less than 0.20dB/km at 1550nm for links that are longer than 75km, which can provide considerable benefit to the end user. Standards bodies are considering inclusion of the link design value concept in international standards.
3. Compatibility with other fiber
Compatibility can mean very different things to different fiber users. While most OSP fibers comply with ITU-T G.657.D, service providers often request fibers that exceed these properties. Almost all single-mode fiber deployed in the outside plant is spliced, and installers often use an OTDR to measure splice quality. Because OTDR measurements are extremely sensitive to mode field diameter changes, network operators can use a tight mode field diameter control near 9.2 microns to greatly simplify testing.
4. Full-spectrum performance
Nowadays, fiber resource is critical for service provider, moste of them are implementing CWDM or DWDM network, both are working in the entire operation window from 1270nm to 1625nm. thus a full spectrum fibers is very important. In current situation mot Service Providers use attenuation performance even lower than ITU-T standard. Zero Water Peak (ZWP) fibers.
5. Good macrobend performance
Access network operators have widely adopted macrobend-improved fibers (ITU-T G.657). The need for low optical loss across the full spectrum for deployed fiber has driven this growth. Meeting this requirement is critical to help ensure seamless operation for the next generation of Passive Optical Network (PON) applications.Service providers are realizing that ITU-T G.657 fibers are easy to install and offer additional benefits outside the access network. End users initially adopted these fibers by installing jumpers in central offices to help prevent outages when technicians managed the passive network. To gain these same advantages, many operators now ask that all OSP cables have G.657.A1 macrobend performance.